WE HELP THE BUSINESS TO GROW AND FIND NEW CUSTOMERS
Digital marketing for both small business and medium-sized business from the team with a decade-long experience of specialization on PPC and SEO
---
Google's Official Partner with
Premier Google Partner status
Yandex Certified Partner
Digital Marketing Agency
The winner is not the marketer, who knows a million "tricks", but the one, who studies his partner's business and at the same time knows perfectly the most efficient tools.
For us these tools have become SEO and PPC. Which means the traffic attraction from the organic search and throw the paid channels.
But we are not solely marketers. We help our clients in business development. Thanks to our experience, we can help with your site's usability, recommend the most optimal CRM-system or advise on how to optimize the site's support.
Check it by yourself! We will analyze your site or the advertising campaign. We will reply within two days if we are able to help and in what exactly
We enhance our potential not in "breadth", however in "depth"
Expert knowledge in the most effective digital marketing directions make it possible to achieve higher results, than superficial mastery of all available tools. We analyze diverse methods, though examine and utilize in depth only those, in which effectiveness we are confident in.
We invest in the development and topicality of knowledge
All our specialists are recertified annually in their proficiency of advertising systems, they also take an internal testing. The company covers all the costs for the attendance of the main specialized activities and trainings on a yearly basis
We are growing, keeping our flexibility as boutique's agency speed as well
We make decisions rapidly without wasting time on extra workflow or bureaucracy. Likewise we maintain a free atmosphere inside our company without any formalities, that raises efficiency of complete to-dos
Out work's result
For more than 10 years yet the Digital agency Regis Team has been assisting companies to compete successfully and make profit, implementing in their business efficient digital-decisions.
32+
certificated specialists
25+
countries we work with
Increasing the number of clients for an outsourcing call center Connectic
Launch an advertising campaign on Facebook: generating over 100 leads per month at a cost of up to $33
number of applications for the second month
outperformance of the plan by applications
Facebook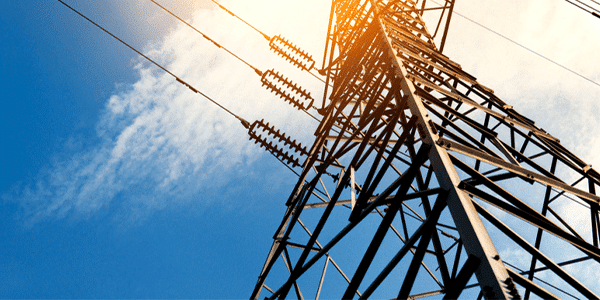 Promotion of engineering equipment for energy industries
Increase the number of keywords in the TOP10 of Google, increase the amount of targeted traffic to the site from organic search.
number of keywords in the TOP-10
the amount of traffic per month has increased
SEO
Online shop of professional photo and video equipment
Increase the number of keywords in the TOP10 of Google, increase the amount of targeted traffic to the site from organic search.
the amount of traffic per month has increased
increase of project visibility in the organic search results
SEO
Promotion of a food delivery company
The client set a goal of getting 325 orders using paid ads
orders quantity
per first month
Яндекс Директ
40% of our customers come to us on the recommendation
Share some feedback
Oleksandr and his team did a phenomenal job organizing and improving our Google Ad Words campaigns. He was great at extending our display ads reach and even helped develop ads and copy for different verticals.
Thank you very much. It was great working with you!
Excel in his area of expertise, we have a great pleasant on him on our project.
Alex and his team are excellent partners for all kinds of Online Marketing. I highly recommend working with him and his team.
Very professional, quick and easy to work with.
Alex and his team helped us greatly to create excellent Google Adwords campaigns. 5 star work!
DIGITAL SERVICES
SEO promotion
What do we do:
We analyze the site, correct technical bugs and promote by validated list of benchmark requests.
The result:
The site arises in TOP of searchers , the organic traffic is growing.
Price from:
Contextual advertising
What do we do:
We select semantics, configure analysis systems, as well as, aims in them. We also tune in and launch advertising companies, analyze and check the correct work of the entire system.
The result:
Target visitors, who make purchases and order your services.
Price from:
YouTube promotion
What do we do:
We elaborate both content and marketing strategy. Then we create, process/issue, and optimize the channel. After all launch our advertisement.
The result:
Interested audience, that becomes channel's followers and company's customers.
Price from:
OUR TEAM
60
advertising specialists
+
VALERIA VOLOVICHENKO
Commercial Director
+
НАДЕЖДА КУЗЬМИНА
Head of project management department
+
MAXIM GROMADSKY
Head of SEO Department
+
ALEXEY MAKARSKY
Head of Content Projects Department
+
SERGEY KAZMIRCHUK
Head of Internet Advertising Department
+
ANNA BOBROVA
Head of Sales Department
The main secret of our success is that in the outputs' achievement we don't rely on immediate tricks or techniques. Instead of it we build a strategy that is based on the deep learning of our partners' business processes. We know how to increase site's conversion, stimulate sales and enhance the productivity of your own sales-managers.
And therein help both my own long-standing experience of doing business and the business expertise of departments' heads, who lead the team as well.
Alex Benedychuk, CEO
We are sorry for your low rating!
Let us get better!
Tell us how we can get better?