Want to get more leads and sales?
Pay-Per-Click Advertising That Gets Results
01
Before launching a project we create a forecast of lead generation
02
Estimate the cost of the lead
03
You pay only for requests and leads from your website
You can choose a payment for the result from the second month of our cooperation. The charge for the first month is fixed due to the large amount of preparatory works.
Сertainly, we will provide you with a detailed work report.
While managing your ads campaign we:
increase the number of applications with the same advertising budget
reduce advertising costs by up to 30-50% by increasing CTR
save up to 25% on each lead, using end-to-end analytics
work from your advertising account
report on time and show real results.
70 000+
advertising campaigns was
launched by our specialists
1326+
successful projects
25+
countries we work with
Promotion of seedlings and seeds supplier company
To increase leads without budget limit, but with a strict limit on the cost per lead, that was less than 3$
Promotion of food delivery company
To attract at least 325 orders for 1300$ of the advertising budget with an average cost per lead of less than 4$
Advertising budget spent for the month
Promotion of uPVC windows supplier company
Get at least 70 leads for the first month. To make the cost per lead not exceed 20$ for the second month of cooperation.
Advertising budget spent
for the first month
Attracting of new clients for the dating website
To increase the popularity of the website and get more registrations on the website
registrations for the first month of operation
website visitors for the first month of work
We drive leads with no budget leaking
Online shopping
Household Appliances / Clothing / Housewares
Online store "Victoria"
Online store "Vodoley"
Store "Pervyy Shveynyy"
Store "Mastershina"
B2B
Consulting services / Outsourcing / Legal services / CRM
"Connecticcall" Call Center
IP telephony "TFortis"
Legal Bureau "Legat"
CRM Integrator "CT Consult"
Medicine
Medical centers / Dentistry / Beauty salons
Medical Center "ViClinics"
Narcological clinic "Narkomed"
Medical Center "Ambumed"
Clinic "Materna"
Industry
Manufacturers / Factories
Sports equipment "ARMS"
"Severstal"
Production company "Avenir"
"Khimiya i Tekhnologii"
We know how to improve your business efficiency
Grow Your Business With Optimized Paid Search Campaigns
Check out what you might get
01
Advertisement that stands out from the competitors
02
Saving of your budget for 30-50% by filtering out untargeted traffic and low-quality keywords
03
Reducing of the cost per lead by 15-25% using analytics
04
More leads driven by retargeting, that converts into extra cheap sales
05
Recommendations on how to improve your website in order to increase the conversion. Improvement of your website not only for advertising, but also for the overall effect.
06
Regular work reports
We will check the results and decide on a further marketing strategy
PPC pricing guide
Set up Google Shopping
What we do
Check the correctness of the data feed. Uploading the feed to the Merchant Center. We transfer data and create campaigns in Google Ads. We analyze the results and make adjustments to optimize costs and attract more orders.
What you will get
More traffic and more sales.
Contextual advertising in Google Ads
What we do
We check the correctness of the goals set in the analytics system. We built a semantic core, set up and launch advertising campaigns. We analyze the results and make adjustments in order to optimize budget and drive more traffic.
What you will get
More traffic and more sales.
Targeted social media advertising
What we do
We define the target audience. We target, set up and launch advertising campaigns. We analyze the results and make adjustments in order to optimize budget.
What you will get
New clients, more orders.
Audit of existing advertising campaigns
What we do
We make a complete analysis of the structure of the advertising campaign. We check ad texts, keywords and search terms, relevance of landing pages, traffic quality. We analyze the goals and conversions set in the analytics system.
What you will get
A report on errors and missing opportunities for an effective advertising campaign
40% OF OUR CLIENTS COME COME TO US FROM WORD-OF-MOUTH RECOMMENDATIONS
Oleksandr and his team did a phenomenal job organizing and improving our Google Ad Words campaigns. He was great at extending our display ads reach and even helped develop ads and copy for different verticals.
Thank you very much. It was great working with you!
Excel in his area of expertise, we have a great pleasant on him on our project.
Alex and his team are excellent partners for all kinds of Online Marketing. I highly recommend working with him and his team.
Very professional, quick and easy to work with.
Alex and his team helped us greatly to create excellent Google Adwords campaigns. 5 star work!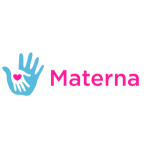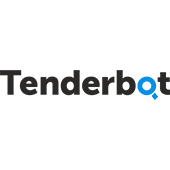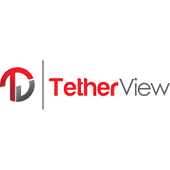 OUR TEAM
60
advertising specialists
+
VALERIA VOLOVICHENKO
Commercial Director
+
NADEZHDA KUZMINA
Head of project management department
+
MAXIM GROMADSKY
Head of SEO Department
+
ALEXEY MAKARSKY
Head of Content Projects Department
+
SERGEY KAZMIRCHUK
Head of Internet Advertising Department
+
ANNA BOBROVA
Head of Sales Department
We are sorry for your low rating!
Let us get better!
Tell us how we can get better?