We will boost your sales
SEO PAY-PER-RESULT
Increase Your Sales with SEO
What You Will Get
Development of a promotion strategy
Organic traffic growth
Website conversion increase
Cost-per-lead decrease
Reports on each stage of work performed
SEO promotion results
The only objective measure of effective SEO website promotion is sales increase.
1 500 000+
keywords were analyzed by our SEO experts
450+
websites of different business areas got to the top of Google search results
25+
countries we have been working with
Promotion of the hardware online store
To increase the number of targeted keywords the website is ranked for on Google TOP 10 and to drive more targeted traffic to the site.
keywords ranked in TOP-10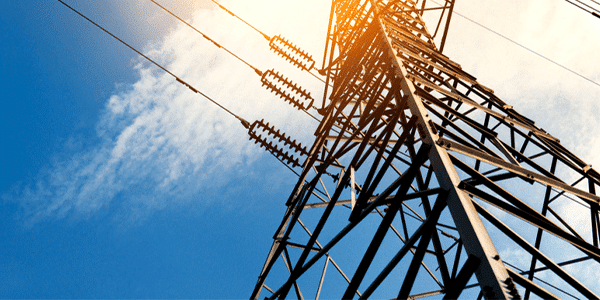 Promotion of engineering equipment for energy industries
Increase the number of keywords in the TOP10 of Google, increase the amount of targeted traffic to the site from organic search.
number of keywords in the TOP-10
the amount of traffic per month has increased
Online store of professional photo and video equipment
To increase the number of keywords ranked for on Google TOP, to boost targeted organic traffic.
increase in organic traffic per month
increase of website visibility in organic search results
Promotion of commercial equipment online store
To increase the number of relevant keywords the website is ranked for, to improve the visibility in TOP10 keyword ranking and to boost targeted traffic
We are experts in 15+ business areas
Online shopping
Household Appliances / Clothing / Housewares
Online store "Battle"
Online store "Blaze"
Online store Electric Drift
Store "Mastershina"
B2B
Consulting services / Outsourcing / Legal services / CRM
"Connecticcall" Call Center
Optimalkommunikation
Tetherview
Medicine
Medical centers / Dentistry / Beauty salons
Medical Center "ViClinics"
Medical clinic Chiclinics
Medical clinic Stanfordmedical
Clinic "Materna"
Industry
Manufacturers / Factories
Production company Ankort
Production company CHT
"Khimiya i Tekhnologii"
We know how to improve your business efficiency
01
Market study
We perform a market analysis and check of your website current position on Google search results
02
Website optimization
We fix all technical errors, create a high-quality content and improve external optimization
03
SEO performance evaluation
We use web analytics data to track the results
04
Competitors analysis
We thoroughly study the market, in order to find the strengths and weaknesses of promotion strategies of your main competitors
05
Website improvement
We optimize the structure, interface, functionality so that to improve website usability and make it search engine-friendly
06
Regular report
We provide a progress review and decide on a further strategy
SEO pricing guide
Website promotion to the TOP
What we do
We study the market, observe the main trends. Analyze the strategies of competitors, identify strengths and weaknesses. We develop a promotion plan and optimize the site, taking into account your competitive advantages
What you will get
TOP10 keyword ranking on Google organic search results
visual standing out from competitors customer loyalty
continuous traffic growth sales increase
Traffic increase
What we do
We optimize the site by increasing the number of keywords the website is ranked for in order to reach the target audience
What you will get
growth of website traffic
increase of conversions
boost of sales and increase of regular customers
In-Depth SEO Audit
What we do
We perform a complex audit of the site, find and eliminate the reasons your website ranks low.
What you will get
website that is friendly for users and search engines
website that is ranked for target keywords in Google's top
organic traffic, new customers and orders increase
Internal optimization
What we do
We optimize the site structure, fill sections, pages, product cards with high-quality content using target keywords. We fix technical errors that hurt your website's ranking.
What you will get
TOP ranked website
traffic boost
increase of conversions and sales
40% OF OUR CLIENTS COME COME TO US FROM WORD-OF-MOUTH RECOMMENDATIONS
Oleksandr and his team did a phenomenal job organizing and improving our Google Ad Words campaigns. He was great at extending our display ads reach and even helped develop ads and copy for different verticals.
Thank you very much. It was great working with you!
Excel in his area of expertise, we have a great pleasant on him on our project.
Alex and his team are excellent partners for all kinds of Online Marketing. I highly recommend working with him and his team.
Very professional, quick and easy to work with.
Alex and his team helped us greatly to create excellent Google Adwords campaigns. 5 star work!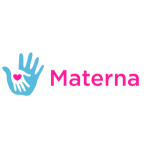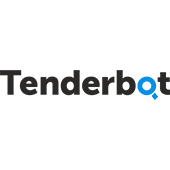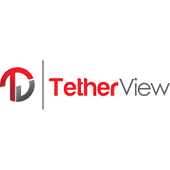 How Much Does SEO Cost?
Factors that affect the timing and cost of SEO services:
02
Competitiveness of the field
03
Number of pages on a website
04
Compliance with search engines requirements
05
Constantly changing search engine algorithms
06
How quickly client make changes to the site
OUR TEAM
60
advertising specialists
+
VALERIA VOLOVICHENKO
Commercial Director
+
NADEZHDA KUZMINA
Head of project management department
+
MAXIM GROMADSKY
Head of SEO Department
+
ALEXEY MAKARSKY
Head of Content Projects Department
+
SERGEY KAZMIRCHUK
Head of Internet Advertising Department
+
ANNA BOBROVA
Head of Sales Department
FAQs
⚡ What is seo and why is it important?
SEO or search engine optimization is an effective way to attract visitors to the site and convert them into buying consumers. High-quality search engine optimization improves the appearance and positioning of web pages in organic search results. The higher your website rank, the more visitors you will attract and the more sales you will get.
⭐ How long does SEO take?
The length of time it takes to see results from SEO depends on factors:
Domain age. The younger the website, the more time it will take us to promote it.
SEO readiness: how well the semantics is selected and the content is optimized; whether the site contains technical errors; whether the website falls under search engine filters; does it have enough backlinks?
For example, if the website is more than 1 year old, it will take us from 3 to 6 months to promote it for low-frequency keywords.
✅ What does the service of SEO promotion include?
Search engine optimization is a set of techniques to improve the website's visibility in search results and to get your website on the first page of Google. To achieve the desired result, we do the following:
Technical audit. Defining of technical errors;
Usability audit.  Check of website convenience for users;
External optimization. Increasing the quantity and quality of inbound links;
Internal optimization. Improving the website structure, building a semantic core, filling pages with right content;
Analytics. Systematic check of the website indexing quality and its positions in the search results for keywords with high, medium and low frequency;
Works on maintaining and improving the results achieved.
⏩ How long does it take to promote a website?
To obtain a stable search traffic, SEO should be a constant and continuous process, including checking the quality of website indexing, updating the semantic core in time and improving the content in accordance with it, and increasing backlinks. It is also necessary to track the changes of search engine requirements to be updated in time and keep ahead.
⭐ What affects the cost of SEO?
The price of SEO depends on the amount of work needed for optimization of the website, so the better a website is initially built, the cheaper its promotion. Usually, to prepare the site for search engine optimization, we perform the following:
Performing complex audit. Checking the website's readiness for promotion in search engines;
Fixing technical errors identified during the audit, creating an appropriate website structure, optimizing the usability;
Building the semantic core and creating an optimized content;
Increasing backlinks.
There is a big team of specialists, such as programmers, seo-specialists, web analysts, copywriters that are going to improve your website.
Another factor that affects the cost of promotion is the number of pages (sections) for which you want to be promoted. Each page needs to be optimized separately. Accordingly, the more sections or pages you want, the higher total price of promotion will be.
We will quote the cost of SEO promotion of your site after performing the audit, which you can order for free right now!
To get a free SEO audit report fill out the following form and we'll get in touch with you!
We are sorry for your low rating!
Let us get better!
Tell us how we can get better?