Sell Smarter and Faster
Automate your business with ZohoCRM
Join 250,000+ businesses of 180 countries that have already taken advantage of ZohoCRM.
Сonvert more leads, engage with customers and grow your revenue.
The best companies use ZohoCRM
Zoho CRM Integrations
Zoho CRM helps you connect with potential and existing customers, get business insights, create scalable sales processes, and grow your business faster.
250K+
companies use ZohoCRM
Leave a request for a free consultation
Automation of everyday tasks
Order a demonstration and check out how your business will be managed with ZohoCRM
Artificial Intelligence System
What Our Clients Say
Oleksandr and his team did a phenomenal job organizing and improving our Google Ad Words campaigns. He was great at extending our display ads reach and even helped develop ads and copy for different verticals.
Thank you very much. It was great working with you!
Excel in his area of expertise, we have a great pleasant on him on our project.
Alex and his team are excellent partners for all kinds of Online Marketing. I highly recommend working with him and his team.
Very professional, quick and easy to work with.
Alex and his team helped us greatly to create excellent Google Adwords campaigns. 5 star work!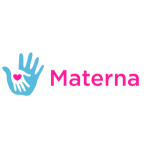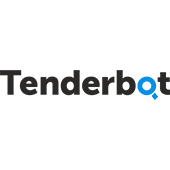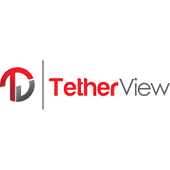 OUR TEAM
60
advertising specialists
+
VALERIA VOLOVICHENKO
Commercial Director
+
NADEZHDA KUZMINA
Head of project management department
+
MAXIM GROMADSKY
Head of SEO Department
+
ALEXEY MAKARSKY
Head of Content Projects Department
+
SERGEY KAZMIRCHUK
Head of Internet Advertising Department
+
ANNA BOBROVA
Head of Sales Department
Does Zoho CRM have a demo or free trial?
Yes, Zoho has a demo feature.. RegisTeam is ready to conduct a free demo of ZohoCRM functionality.
What are the payment options for using Zoho CRM?
Zoho supports various payment options for a subscription. You can pay via credit card, debit card, bank account and PayPal account.
Can I use Zoho CRM without installing it on my own server, rent from the cloud?
ZohoCRM is a cloud-based CRM that uses customization, analytics, process management, and other features to help businesses monitor their leads and sales (SaaS).
Is it possible to use Zoho CRM on Android devices?
Yes, Zoho has an app available for use on Android devices.
Can Zoho CRM be installed on a mobile device?
Yes, ZohoCRM can be used on a smartphone or tablet by installing the appropriate mobile app. Supported operating systems: iOS, Android.
We are sorry for your low rating!
Let us get better!
Tell us how we can get better?